Anyone know a source for spare parts for the SLP Mk1?
---
---
Do you have to contact them directly? I don't see anything on their website about parts.
---
Senior Member
Posts: 2826
Joined: 17 Mar 2009, 17:34
custom title: ~( ̄∇ ̄~) (~ ̄∇ ̄)~
Location: Hotlanta GA
Contact:
Talk to bob.

Bob Ailes - 703 288 1292 x122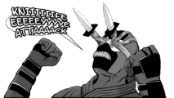 http://www.f00tography.com
" onclick="window.open(this.href);return false;
Corporation: n. An ingenious device for obtaining individual profit without individual responsibility.
-Ambrose Bierce
---
Who is online
Users browsing this forum: No registered users and 1 guest